947
947 has its finger on the pulse of Joburg, connecting to the heart of the city's energy, optimism, sense of adventure and diversity.
947 loves Joburg and is that fun friend that shows listeners how to do the city right, with hot music, fun content, well-known personalities and epic events.
The hot contemporary music station based in Johannesburg broadcasts to a lucrative LSM 7 – 10 audience, comprising listeners of all races between the ages of 25 – 54, living in Gauteng. 947 jams an eclectic music mix of international and local chart hits, with a huge helping of popular throwback tracks from the 90s and 2000s.
947 owns some of the hottest music and lifestyle event properties in Joburg, including Huawei Joburg Day and the Telkom 947 Cycle Challenge. Its connection to Joburg makes it the leading station to tap into the awesomeness of the city and its people.
If you love Joburg, 947 loves you!
947 Line-up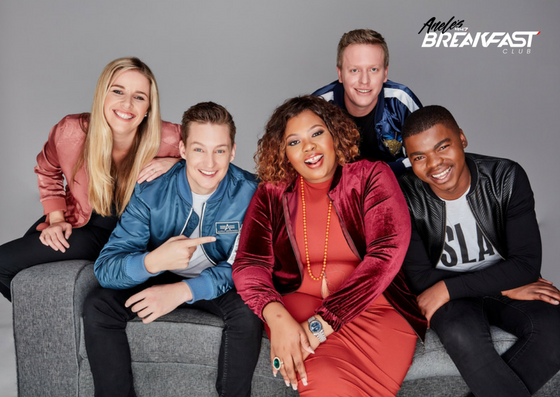 Weekdays
01:00 – 05:00 Essential 947
05:00 – 06:00 Alex Caige
06:00 – 09:00 947 Breakfast Club with Anele
09:00 – 10:00 947 Beats @ Work
10:00 – 15:00 Ayanda MVP
15:00 – 16:00 947 Beats @ Work
16:00 – 19:00 Afternoon Drive with Greg & Lucky
19:00 – 22:00 The Night Show with Zweli & Mantsoe
22:00 – 01:00 MAC G
19:00 – 22:00 (Friday) 947 Bloc Party
Saturday
06:00 – 10:00 Weekend Breakfast with Rob Vember
10:00 – 14:00 Coca Cola Top 40 SA with Zweli and Mantsoe
14:00 – 18:00 Ayanda MVP
18:00 – 21:00 947 Bloc Party
21:00 – 01:00 947 Bloc Party with MAC G
Sunday
06:00 – 10:00 Weekend Breakfast with Rob Vember
10:00 – 18:00 947 Love Sundays
18:00 – 20:00 eUnite with Euphonik
20:00 – 22:00 Karabo Ntshweng
Extra Deets
Follow @947