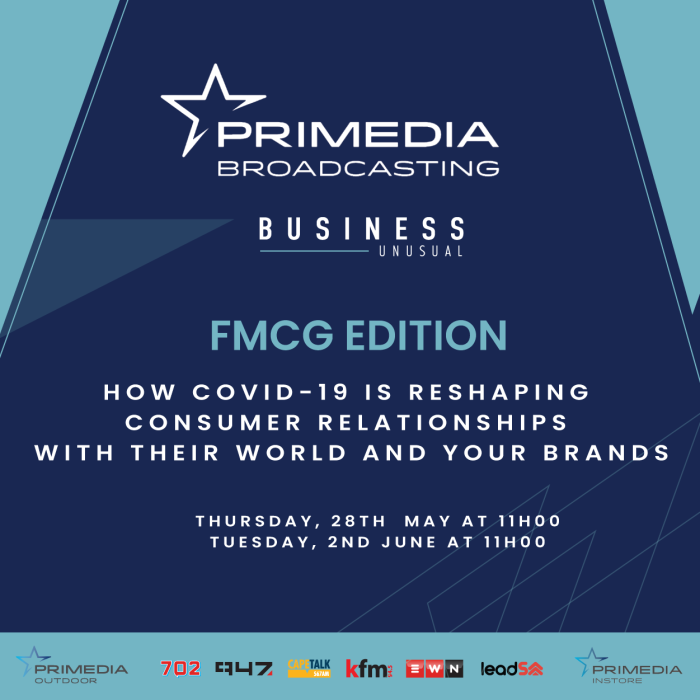 BUSINESS UNUSUAL FMCG EDITION
We explore how COVID-19 is reshaping consumer relationships with their world and your brands.
In this 60-minute webinar, you'll gain insight into the consumer's shifting headspace, based on Primedia Broadcasting listener data. We also explore the effects that the pandemic has had on our listener's lives, and the resulting impact on shopping behaviour, perceptions and expectations of FMCG brands.
80% of our audiences have changed the way that they shop for and evaluate FMCG products. Use these insights to inform your sales strategy.
Build better messaging by understanding what our audiences are most looking forward to doing, and buying, as lockdown eases.
Understand how Covid-19 has changed media consumption patterns and relationships with media to build relevant media plans.
The Primedia Research PrimeConnect database consists of 10,000 panellists.
Click below to register for one of our 60-minute webinars and stand to win Radio and OOH advertising to the value of R500,000 for your FMCG brand.
Terms and Conditions
apply.
Cick here to register
Please feel free to extend the invite to your colleagues.