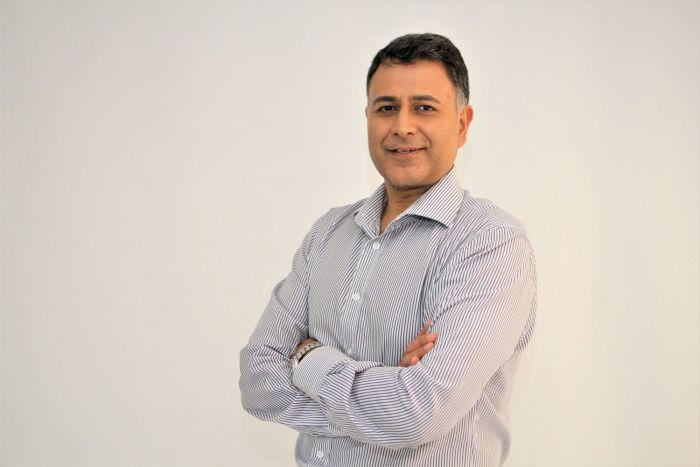 Meet our new CEO: Omar Essack
In January 2017, Primedia Broadcasting kickstarted a new year with a brand new CEO, Omar Essack.
Not only was he fired up with his own new year's resolutions, Omar's commitment to taking the company to new heights has imbued the business with a new energy.
With just over 6 weeks as CEO under his belt, we take a look at Omar's impressive trackrecord, as well as his vision for Primedia Broadcasting.
Omar's relationship with radio first took root when he was a DJ on his campus station in 1986.
He's since fulfilled many roles, (mostly off-air!) on multiple media platforms and channels, and in many offices and boardrooms. When he took over the reins at Primedia Broadcasting at the beginning of this year, it was clear that radio was back at the centre of his universe.
Omar joined Primedia from Kagiso Media where he was Deputy CEO, having proved himself at the stable's East Coast Radio where he became the youngest managing director of a commercial station at 32, in 1998. Omar grew listenership and revenue while at the helm of the station but is most proud of leading the strategy to make East Coast the first multi-ethnic regional station in South Africa.
As his star rose within Kagiso he moved into TV and consulting roles, travelling to new markets in the rest of Africa and beyond the continent.
Striving for the next challenge, Omar stepped in to take over the reins from Terry Volkwyn when she resigned last year.
In the time since he has been in the role, he has spent a lot of time listening to his team – from executives and leadership at the stations, to the full staff compliment through his town hall meetings.
He has brought an outsider's view to accepted practices and habits and intends to ask questions about what he calls "successful assumptions". Within his first week, he had commissioned a major research project to glean better understanding of the audiences and had met with a number of key clients. This is something he intends to do more of: "Ideally I would like to work up to spending 50% of my time with clients, to understand what they need from us, to make their businesses more successful," he says.
Omar is well aware of the competitive space in which Primedia Broadcasting is playing, not only in radio but in the media mix in general. His theory to remain relevant is to be an authentic voice to the audiences we serve.
While change has been a big feature on many of the stations in the Primedia Broadcasting stable in the past six months, with new line ups announced on KFM, 702 and a drive time switch on 947, the one change that Omar categorically denies, is the sale of Primedia. For now it appears to be on hold, while Omar busies himself with building up four of South Africa's premium broadcasting assets and sets his site on radio's future in a country that needs credible information more than ever.